Assembly and joining processes
Technical components and assemblies are becoming more and more complex. We Whether automotive, logistics or medicine, there is a suitable joining process for every industry. Through our experience we know what is important. From trays for logistics to "white goods".
The assembly partner from Germany
Bauer Thermoforming GmbH & Co. KG, based in Talheim in the Heilbronn district, is not only known for deep drawing, but also for our expertise in the various assembly and joining processes, which are part of the manufacturing techniques according to DIN 8580.
As an important part of assembly, joining is the connection of workpieces and one of a total of six main production groups. Examples of joining and assembly work are gluing, soldering, riveting, screwing and welding as well as the final assembly or assembly of the individual components.
Assembled according to customer requirements
Depending on the customer's requirements, the bought-in parts can be provided by you or the entire purchasing process can be outsourced to us. This leaves more time for you to focus on your core competencies. Also a regional or international procurement supplier specified by you or selected by us is possible.
Assembly & packaging
With the various mating processes and other additional
services that we offer, not even the most complex
components are a problem for us. This enables us to have
your molded parts ready-to-install for immediate integration
into your manufacturing process.
Components with complex geometries
With the different joining processes, we are able to produce components with complicated geometries from simple or standardized ones.
Such joining processes contribute to reducing both costs and complexity within manufacturing processes.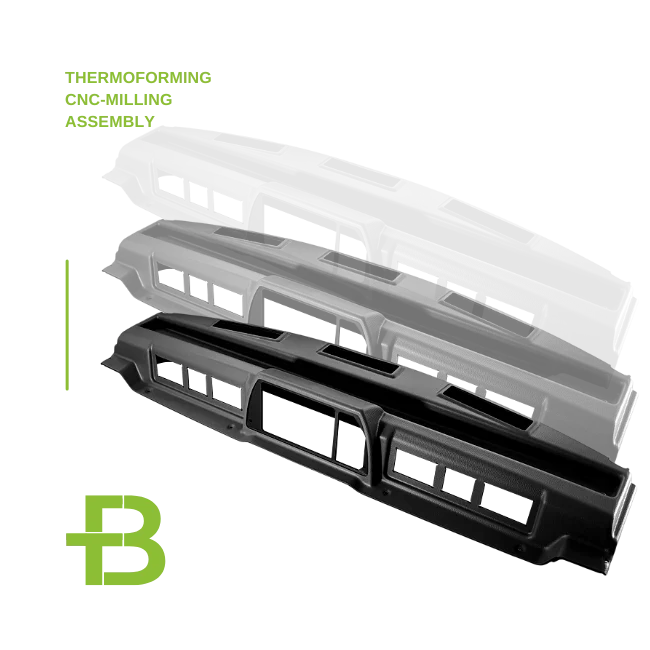 Highest requirements
For example, when assembling components intended for high-temperature use, the joints must also be able to withstand extremely high temperatures.
The rather rare orders include reversible joining as joining processes in which, for example, the assembly of plastic assemblies is to be reversed, i.e. dismantled.