CNC Milling
With more than 60 years of experience in the field of CNC milling and many world market leaders among our existing customers, Bauer Thermoforming is one of the top German companies in the manufacture and processing of components.
CNC milling: precision at the highest level
Each component requires a trim. With our seven 5-axis CNC machining centers, we can mill components with a maximum size of 3,300 x 2,300 x 1,000 mm. We use the latest CAD/CAM software to create the necessary trimming programs.
Our state-of-the-art machinery is therefore able to reliably manufacture your plastic components without stopping the machine, fully automatically and with up to 10 different tools.
Continuous investments in employees, machinery and software are the necessary tools to keep up in today's world. The latest achievement will be our production planning system, which will integrate all machines into our network, allowing us to plan and work even more efficiently.
In this way, quality and cost-effectiveness are guaranteed through experience, know-how and equipment.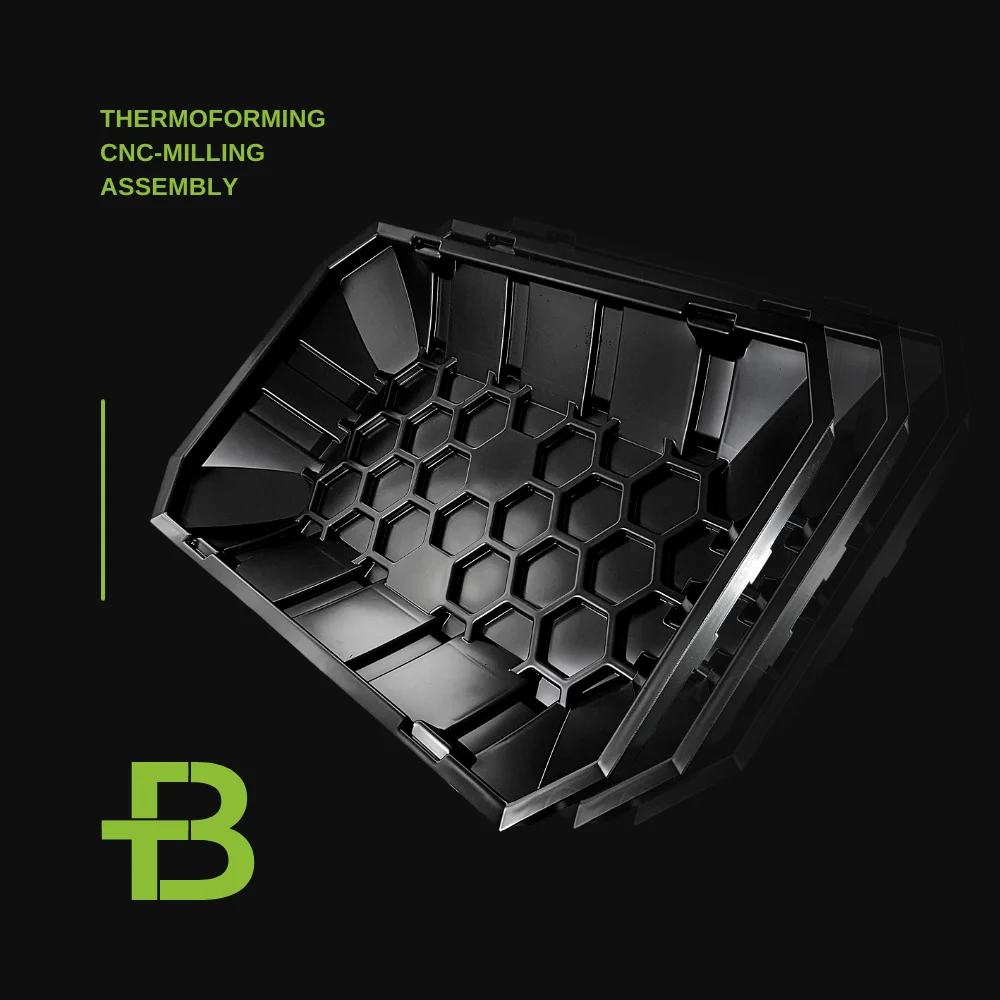 Interior paneling of industrial – vacuum cleaners made by Bauer-Thermoforming
Workpiece carrier for brake discs – made by Bauer-Thermoforming
The advantages of CNC milling
efficient machining of complex parts
highest precision with demanding 3D contours
highest accuracy even with large parts
fast and precise processing of multidimensional parts